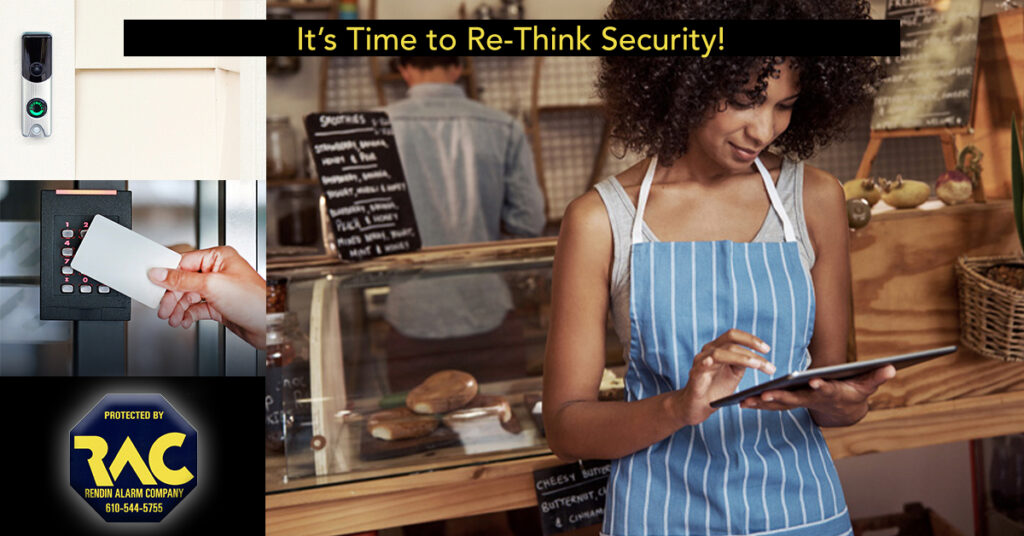 The Pandemic Dictates that It's Time to Rethink Security.
Changing times dictate that it's time to rethink security. When we used to think of security we thought about keeping burglars out. Now there is so much to think about. We are wading through the uncharted waters of a pandemic. Our health security is at risk. At Rendin Alarm of Morton, PA, we are pivoting and adapting to those needs.
Limiting Access
Card reader access can help you limit how many employees or visitors can occupy a confined space. Entrance cameras can alert you when people approach your business and allow you to "buzz them in". In-house video can allow you to monitor your employees actions, ensuring best practices are in place.
Lawful occupancies may be reduced in an effort to enlist social distancing in the future. Smart monitoring systems can give you the ability to monitor your commercial space remotely. Are my employees wearing gloves and face masks? Is everyone at a safe distance? Are folks using hand sanitizer? Furthermore, is the HVAC system running at optimum environment? We have to consider things that never occurred to us before!
Your Safety is critical to us!
At Rendin Alarm, your safety has always been our top priority and it always will be. Call us today and we will discuss your concerns. Let us offer solutions to your problems and assess your needs. And when it is time to put the safeguards in place, we will enlist best safety practices. Our installers will be fever-free, have hand sanitizers and will be wearing masks while on your property.
Rendin Alarm is part of this amazing Community. We are so proud of all our neighbors, who are flattening the curve and sheltering at home. So let's emerge safer, stronger and wiser and ensure a safe and healthy environment moving forward!
Three Months FREE Monitoring!
Right now, Rendin Alarm Company if offering Three Months FREE Monitoring when you purchase and have us install a qualifying alarm system. Please call us at (610) 544-5755 for details! To learn more, visit our Services Page. Please Follow us on FaceBook.