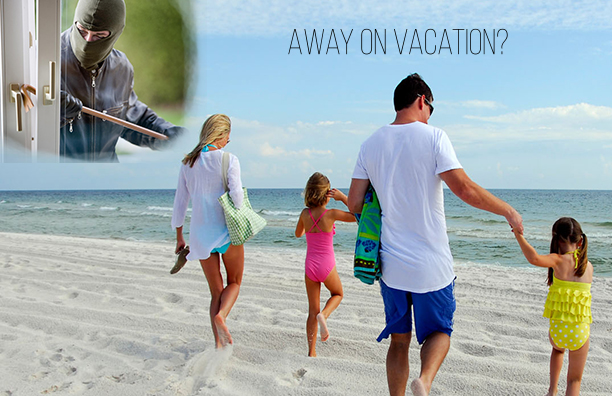 Security systems used to have one job. Today, they're one of the most versatile and useful technologies in the modern home.
A modern security system now comes with cloud intelligence, machine learning, app-controlled automation and an array of fully integrated, connected devices. Not only is it even better at stopping burglars, it's also the center of the automated, connected home.
Modern security technology can solve a broad range of risks, challenges and inconveniences around the home. Rendin Alarm Company doesn't just keep your home secure; we help keep it safe, energy-efficient, comfortable, convenient and free of sudden repair emergencies. 
Here are a few innovations currently available to our clients. 
A Smarter Thermostat that Safeguards Your Home
With a powered security system connecting them, connected devices all around the home can combine their intelligence into an understanding of what's going on, and proactively do smarter things for you. 
Smarter thermostats have unique energy-saving features, such as the ability to read security sensors around the home and pause heating or cooling if you have a door open. They use remote sensors to know the temperature in different rooms, and can optimize for precision comfort in any room with a sensor. It even protects your home itself by alerting you to high humidity that could cause mold, or to dangerously low winter temperatures that cause water pipes to freeze and burst. 
Smart Solutions to Complex Challenges
A combination of smart, connected hardware and advanced security intelligence makes light work of complicated everyday security issues. 
Take spare keys, for example—or don't. With connected smart locks, family members and trusted visitors get four-digit codes instead. As well as unlocking and locking the door, codes can generate smartphone alerts to keep you aware of who's coming and going. Unlike spare keys, you can delete them instantly, ensuring that only the right people ever have access. 
Add a connected doorbell camera to your door as well and you have a solution to the growing problem of package theft. There's no need to stay home for a delivery; instead, you can use your smartphone app to verify a delivery person, unlock your smart lock, ask them to leave the package inside, and then secure your house again once they leave. 
Early-Warning Alerts That Pre-Empt Problems
Most security technology can alert you when something bad happens. Rendin Alarm can let you know beforehand, using machine learning and sensor intelligence to spot activity that could spell trouble. 
Unexpected Activity notifications are a new type of smartphone alert generated by our Insights Engine. It learns your home's activity patterns to let you know when something out of the ordinary is going on—for example, your kids getting into the garage on a weekday when it's usually empty. 
These alerts can be triggered by contact sensors on doors and windows, or by motion sensors you've placed in dangerous or forbidden areas. You can even 'train' them over time with simple feedback to which the Insights Engine adapts. 
Better Protection from Burglars
Security systems may have transformed, but they didn't ignore its original task. Hi-tech safeguards like Crash and Smash protection protect you from burglars by ensuring that even if an intruder smashes your security panel, our central monitors still signal for help. 
When your front door opens and the security system starts its countdown, our cloud platform logs the event. If the panel goes offline before sending either a 'disarm' or 'emergency' signal, We proactively report a suspected Crash and Smash event to your home's professional monitoring station, who will call law enforcement on your behalf. 
So take that trip and leave your troubles – and worries – behind!
For more information on smart home technology for YOUR home, please contact us online or call us at 610-544-5755.
Please Follow us on FaceBook