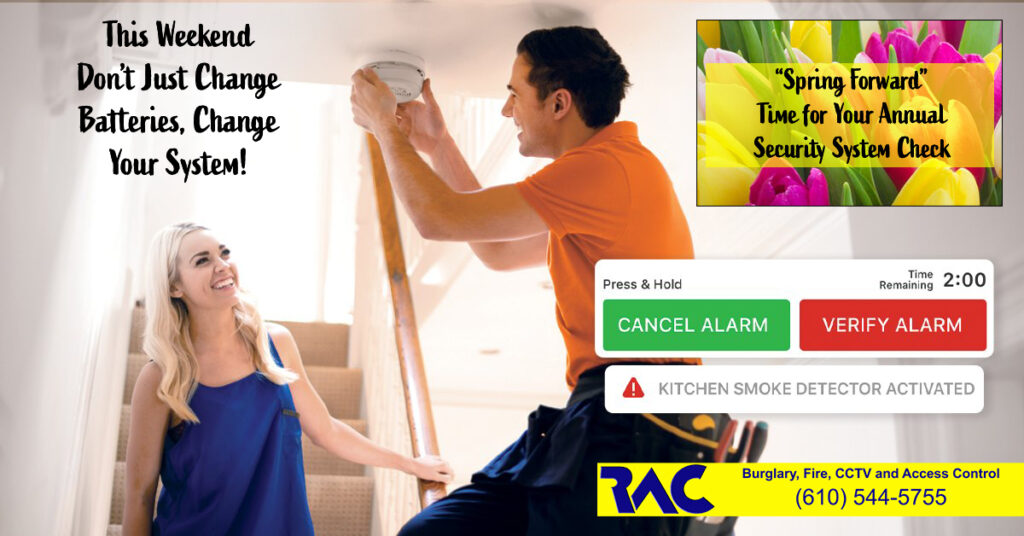 It's Time for Your Smoke Detector Checkup
"Spring Forward" always meant it's time for your smoke detector checkup and to change the batteries. We subscribe to that tradition. It's smart. Alternatively, it's even smarter to upgrade your system to integrate with your smart home technology! See alerts right from your phone, from wherever you are. Some features from Rendin Alarm's Smart Fire Alarm Systems:
Professionally monitored: Your monitoring service alerts 911 for you. If you can't call for help, they've got your back.
Real-time awareness: Your Smart Phone App shows you where the danger is, so you can adjust your escape route.
False alarm protection: Just a burnt dinner? Cancel a false alarm instantly with Smart Signal.
Stop fumes from spreading
If your heat or AC is running when a fire or carbon monoxide leak occurs, toxic fumes spread faster. Rendin Alarm protects you by pausing your thermostat automatically when the alarm sounds.
Verify with video
If the cause of a fire is unclear, it can take longer for insurers to make it right. Rendin Alarm-powered cameras record and upload footage automatically in emergencies, making it easy to show investigators what happened. Also, you will be able to see where the fire is if in fact there is one. Whichever you choose to do, don't forget to perform your annual smoke detector checkup!
Call Rendin Alarm Today
For More information regarding Smart Home Systems with Video, Fire and Carbon Monoxide Detectors, Contact us by email or call us at (610) 544-5755
To learn more, visit our Services Page. Please Follow us on FaceBook.
We will ensure your Home, Family of Business are safe and secure!
Thank You!