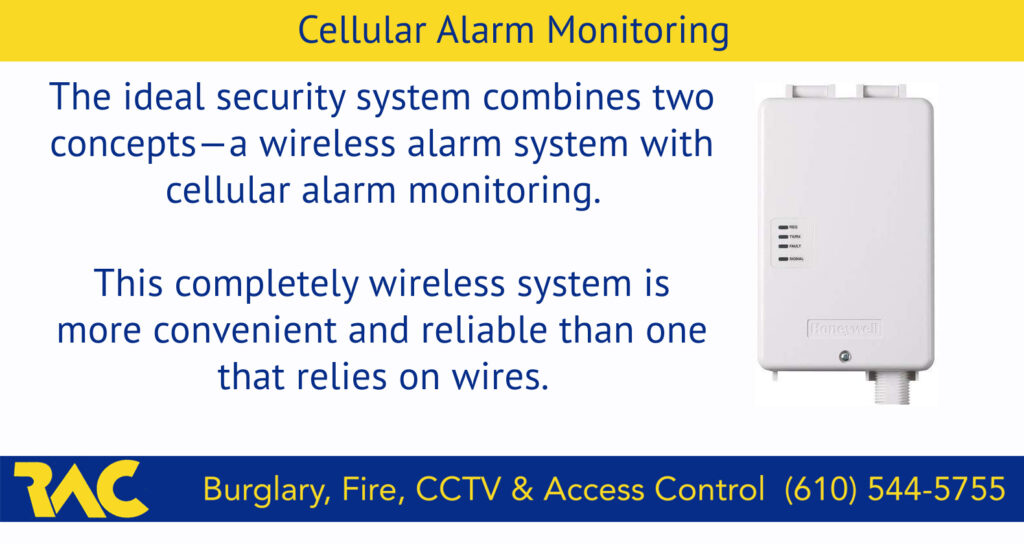 You should test your alarm system regularly – especially if you have a hard-wired system.
Few things are as important as the safety of your own home. Ensuring that your loved ones and property are safe from burglary and other crimes is a top priority.
While passive defenses like walls and fences may deter some burglars, there's always the risk of a criminal who is willing to go the extra mile to break in. That's why a home security system is a critical component of keeping your home and family safe.
Home security systems are not all designed with the same capabilities. One of the key factors to consider is whether the alarm monitoring system you are considering is cellular-based or landline-based.
So without a cellular or wireless system, it is critical that you test your alarm system regularly!
Cellular vs Wireless
You might have encountered the terms "cellular" and "wireless" when researching security systems. While both cellular and wireless security systems are characterized by a lack of wires, they are fundamentally different when it comes to home security.

When the term "wireless" is used in a home security context, it means that the sensors and the control panel are linked wirelessly via radio waves instead of physical wires in your home.Wireless systems allow for a more flexible, convenient setup of monitoring devices. They also ensure that the sensor network will not be vulnerable to the same wire-cutting security risk that plagues landline-based systems.
"Cellular," on the other hand, refers to how the control panel communicates with your security company's alarm monitoring center. Cellular-based security systems use mobile cellular networks (instead of a landline phone) to contact the monitoring station in an emergency situation.
The ideal security system combines both concepts—a wireless alarm system with cellular alarm monitoring. This completely wireless system is more convenient and reliable than one that relies on wires.
If you need a professional to test your alarm system or you need a home security analysis, please call Rendin Alarm at (6100 544-5755. You can reach out to us on our Contact Page or email us at RAC@rendinalarm.com.
Please follow us on FaceBook.