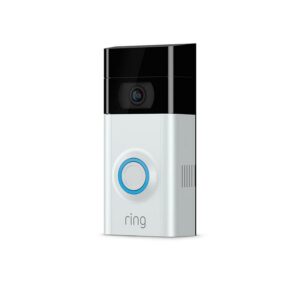 Monitor Your Home From Anywhere
By now you have heard of the Ring Doorbell. Let Rendin Alarm Company help you choose which model makes the most sense for your property. Furthermore, allow us to install it for you! In addition to the install, we can give you a FREE assessment of your property's overall security needs!
Ring lets you adjust your motion sensors so you can find the ideal setting for your home. You'll get instant alerts when motion is detected, allowing you to protect your property from the comfort of your smartphone.
Adjustable motion sensors
Infrared night vision
Live View on-demand video and audio
Smart Security for Every Home
Video Doorbell 2 works on any home and includes a quick-release rechargeable battery, so you can charge your Doorbell without removing the device. Get an extra battery pack, and you'll never worry about power.
Hardwired or battery-powered
Includes one rechargeable battery pack
iOS, Android, Mac and Windows 10 compatible
See who's there with Ring.
Answer the door and check-in on home at anytime from anywhere. Whether you're in the backyard or halfway around the world, peace of mind is always at your fingertips.
Contact Us today by email or call us at (610) 544-5755.