MISSION STATEMENT

Rendin Alarm Company, Inc. is committed to providing quality burglar alarm, fire alarm and other low voltage systems for both the residential and commercial
markets in the greater Philadelphia region. To achieve this we employ a knowledgeable design team, well-trained technicians and an efficient support staff whose work adheres to the highest standards and ethical practices in the industry.
SERVICES
Rendin Alarm Company provides quality burglary and fire protection as well as Central Station monitoring, CCTV, access control, home automation, telephone, cable and computer lines and maintenance services to owners, contractors and key property, facility and construction managers.
INSTALLATION

Our experienced installation and service technicians use their engineering expertise and sound technical knowledge to provide quality and timely installations. Each team of technicians follows a job to completion, educates the customer on the use of the system and maintains and services all equipment. Our technicians are available 24 hours a day.
DESIG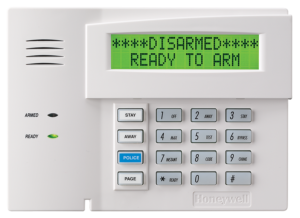 N
Rendin Alarm Company custom designs low voltage and wireless systems that are compatible with customer requirements, lifestyle and finances.
Strong backgrounds in security and fire protection, as well as working relationships with local fire officials give our system designers knowledge for compliance with applicable codes and standards, product application and integration of related equipment and systems.
COMPETITIVE ADVANTAGES
Since its beginning in 1979, Rendin Alarm Company has been locally owned and operated and has prided itself on being a personally involved company. From the initial system design, through the licensing process, installation and customer service, our employees work together as a team to insure that all aspects of a project are within budget and are integrated for optimum efficiency, timely completion and customer satisfaction. The quality of our installation and service is our number one asset.
CUSTOMER SERVICE
Using their personal communication skills, our competent office staff is the link between the designers, technicians and customers insuring maximum efficiency and customer satisfaction. They are familiar with the details of every project and are involved with customers on a daily basis.
SUMMARY
Customers benefit from our ability to design, furnish, install, test, certify and maintain all aspects of important low voltage and wireless systems with quality products and experienced personnel who provide excellent customer service at an economical and competitive price.