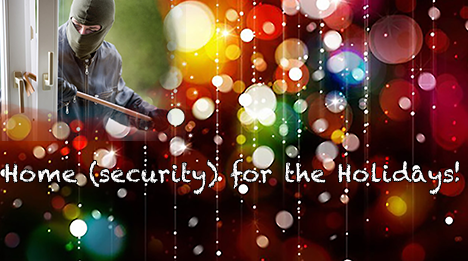 Make sure you have a Safe Holiday Season!
All of us at Rendin Alarm Company in Morton PA want to wish you a safe Holiday season. Furthermore, have a Happy New Year! Rendin Alarm is committed to the safety of your Property, Your assets and most importantly, your Family and/or Staff.
Are you going away for the Holidays? Then make sure you take the proper steps to ensure your home is protected. First and foremost, you should install a monitored alarm system for your home and business from Rendin Alarm or your local reputable Alarm Company. You can add Smart Home Technology as well and monitor your home or business from anywhere. In addition, there are some grass roots methods you can enlist to help protect your home.
Put Your lights on a timer.
Have a neighbor collect your trash cans, newspapers and mail.
Keep a car in the driveway or have a neighbor park in it.
Install motion sensors with lights around your home's perimeter.
Make sure all windows and doors are locked.
let your neighbors know you are going to be away.
We at Rendin Alarm are committed to your security. We thank you for your business and wish you the best this Holiday Season and into 2020!
Three Months FREE Monitoring
Right now, Rendin Alarm Company if offering Three Months FREE Monitoring when you purchase and have us install a qualifying alarm system. Please call us at (610) 544-5755 for details! To learn more, visit our Services Page. Please Follow us on FaceBook.
Thank You and Have a Wonderful and Safe Holiday Season!