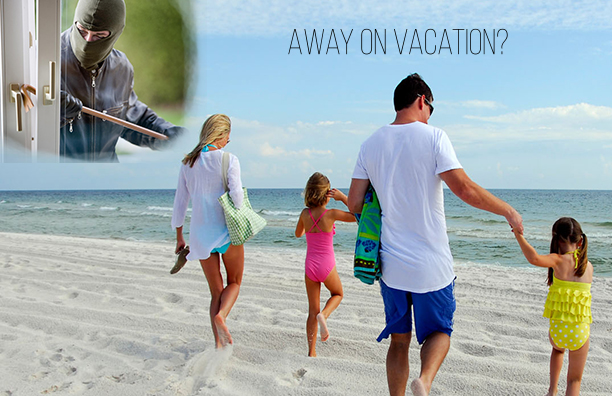 Our Security does not go on vacation when you do!
Rendin Alarm makes sure your security does not go on vacation when you do! The following is our annual Summer guide for vacation security! What is Vacation Security? The feeling when you know that your home and valuables are protected while you are away on vacation. With Smart Home and Remote Monitoring capabilities, Rendin Alarm of Morton, PA will provide you with that security. In addition, we have compiled a list of items, which you can enlist to discourage burglars from entering your spaces. Read on:
Don't give out keys with your address on them: A set of keys with an address gives burglars everything they need to get into your home.
Tell the police you're going out of town: The police won't offer private security monitoring services, but they may keep an extra eye on your house if they know you're out of town.
But don't tell social media: Avoid announcing your upcoming vacation and don't share travel photos while you're out.
Use outdoor lighting: Good exterior lighting at your doors and windows can illuminate burglars and encourage them to move on.
Ask neighbors for help: Ask a neighbor to check in on your home while you're traveling. They can turn lights on and off, check your mail, open or close blinds, turn on your TV and even park in your driveway so it looks like someone is home.
Keep pets at home and use a pet sitter: Rather than leaving your home empty, keep your pets at home, especially dogs, where they'll bark and cause trouble for burglars.
Keep up with your lawn: Mow just before you go or hire a lawn service to take care of your grass while you're gone. Tall grass is a sure sign that no one is home to take care of it.
Get a cab to the airport: If you can, leave your vehicles in the driveway so it appears that you're still at home.
Turn lights on and off: Use a light switch timer or home automation to have lights turn on and off automatically on a schedule.
Put your mail and paper on pause: Burglars look for mail and newspapers piled up to tell them the family isn't home.
Never leave a spare key outside: If a burglar thinks you're on vacation, they'll probably look for your spare key first so they can get in without having to break anything and attract attention.
Keep your doors and windows locked: When the weather heats up, many home owners open windows. That may be fine when you're home, but it's important that you still remember to close them when you go to bed or leave your home.
Keep your valuables hidden: If a burglar is able to gain access to your home, they'll quickly look for easy to pocket valuables. Hide jewelry, firearms, and other valuables in inconspicuous spots.
Invest in home security: A home security system can stop a burglar in his or her tracks, protecting your home and family. It can encourage them to find an easier target elsewhere, scare them off with an audible alarm, and call the authorities for help right away.
Invest in home automation features: Even if you don't have a home security system, home automation can keep your house safer. You can control lights, TVs, radios, and more to make it look like you're home. You may even be able to control your thermostat, view live videos, get alerts, and answer your doorbell with a video chat.
Rendin Alarm Services
If you're interested in SmartHome Technology, Doorbell Cameras or any form of security systems for your home or office, contact Rendin Alarm today! As we emerge from the pandemic, you can feel safe about going out, Fell safe about your home while you are out! Let's stop package thieves together! Rendin Alarm – ALWAYS keeping you, Your Family and your Businesses safe!
Please call us at (610) 544-5755 for details! To learn more, visit our Services Page. Please Follow us on FaceBook.