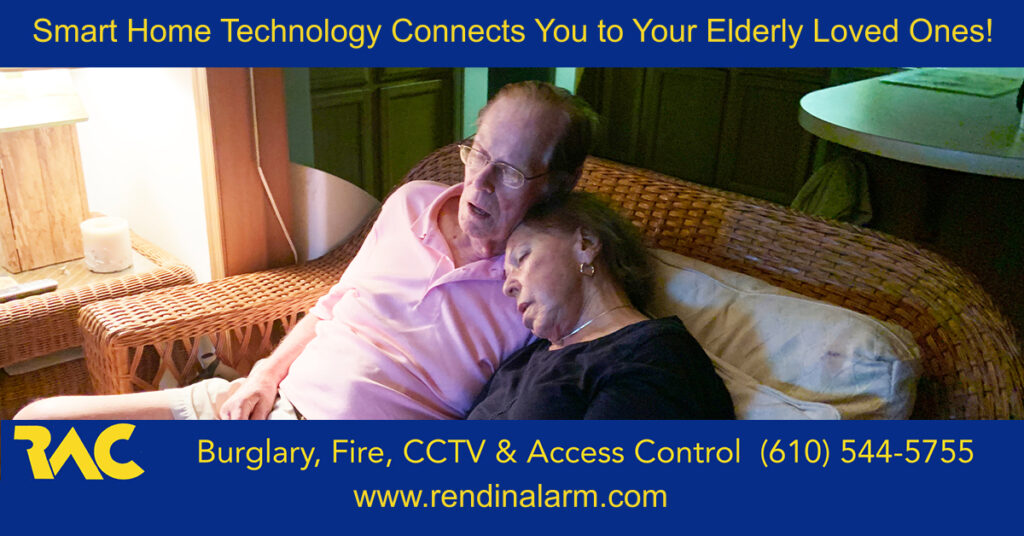 Enlisting Smart Home Connectivity Ensures Security for the Elderly
As your loved ones health diminishes, how do you provide security for the elderly loved ones in your life? The answer? Smart Home Technology from Rendin Alarm. Monitoring their home allows you to check in on them as needed. Furthermore, it allows them to stay at home instead of moving into an adult community, nursing home or with you!
Wellness by Alarm.com is a new way to keep your parents safe and well in their own home. Powered by intelligent home security technology, Wellness protects older adults' wellbeing, helps them stay connected and independent, and alerts you if something is wrong.
Did Mom take her medication? Did Dad leave the house today? With Wellness and the Alarm.com mobile app, you'll know. Wellness equips you with a constant connection to your parents' home, with real-time alerts to keep track of important activity. 
One Step Ahead of Emergencies
Many wellbeing issues are hard to detect in their early stages. Alarm.com can alert you to unexpected activity changes that may indicate a future emergency, giving you time to intervene.
Unexpected activity
Mom's bed sensor indicates that she's getting up later than usual. Is she getting sick? It may be time for a doctor's visit.
No-show
Mom takes her meds at 10:00 AM, but her medicine cabinet sensor wasn't opened this morning. Alarm.com lets you know with a no-show alert.
Find Out More
Rendin Alarm is ready to help you provide security for your elderly loved ones. We are ready to protect your entire Family, Home or Business as well!
If you are interested in Smart Alarm Systems for Your Home or Business, please call us at (610) 544-5755 for details! To learn more, visit our Services Page. Please Follow us on FaceBook.
Thank You!