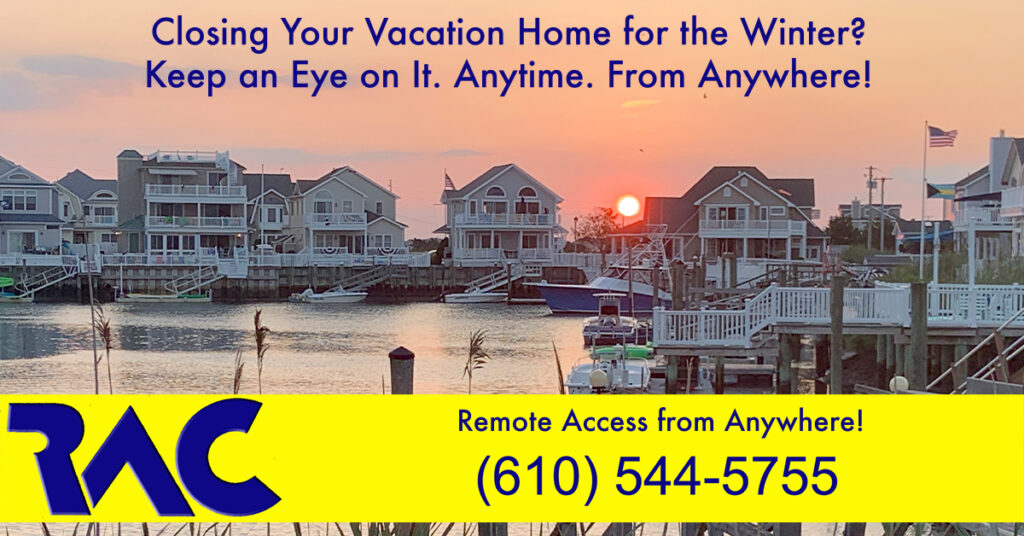 Vacation Home Security Anytime from Anywhere
It's the time of year when folks close their vacation homes and start thinking about their vacation home security. Typically, off season, these homes are located in less populated areas. Without a lot of folks around, burglars see an opportunity to burglarize homes.
What is the solution? Remote security from Rendin Alarm will provide access to your property anytime, from anywhere! With a remote access system, you can be alerted whenever someone approaches your home. You can prevent theft before it occurs by triggering lights and even speaking to the trespassers.
In addition, you can save your home from damage by enlisting sensors, which can alert you of burst pipes, smoke, fire CO detectors and power outages.
Avoid Service Interruption
Keeping your family and home secure is our first job. Unlike other systems that rely on your cable or phone connection, Rendin Alarm's systems have a dedicated cellular connection. Internet or broadband down? No problem. Power outage? We've got you covered with battery backup. Phone line cut? Not an issue.
Our dedicated cellular connection means you can count on reliable, uninterrupted protection.
If you are interested in Smart Alarm Systems for Your Home or Business, please call us at (610) 544-5755 for details! To learn more, visit our Services Page. Please Follow us on FaceBook.
Thank You!