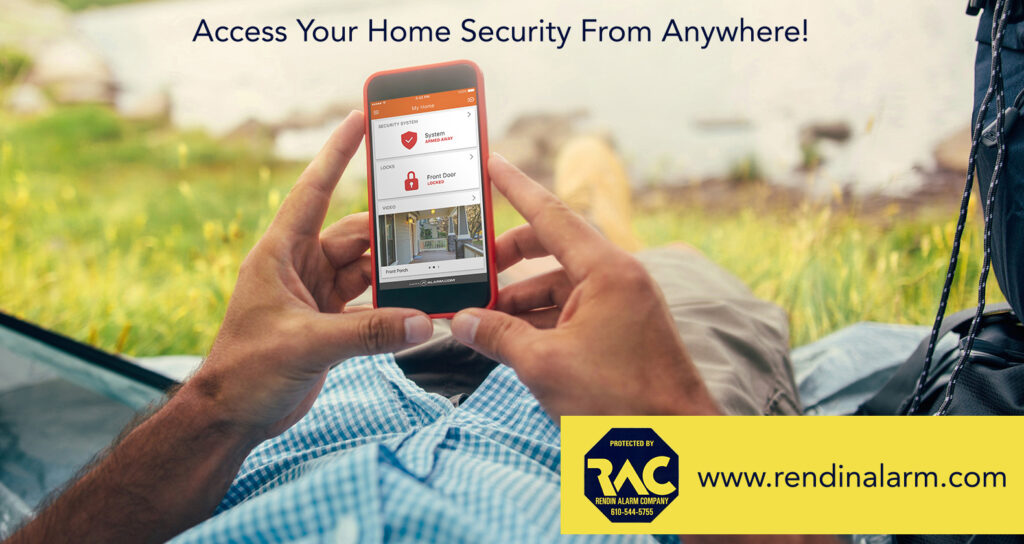 Smart Home Security Begins with Rendin Alarm Company
Smart Home Security is becoming easier to obtain with the help of Rendin Alarm Company in Morton, PA. Enjoy peace of mind knowing that you can view your property, assets and Family anytime from anywhere your Smart Phone can get a signal!
Planning a vacation? No worries, get notified when someone approaches your property and/or enters it. Furthermore, you can run all of your home's door locks, lighting, garage door, HVAC systems and cameras should you choose those options.
System features and Options
Lighting Control – Manage lights with automatic schedules and turn all lights on during a security breech.
Window Sensors – Be notified if a window is opened or left open.
Water Sensors – Be notified if a leak is detected.
Video CamerasKeep an eye on what matters to you.
Temperature Sensors – Adjust your homes HVAC systems remotely.
Motion Sensors – Be alerted when there is movement in or around your home.
Smoke & CO Detectors – Be notified in the case of smoke, fire or carbon monoxide. Protect your pets from CO poisoning.
These are just a few ways your home can be accessed with help from Rendin Alarm. Call us today for how a Smart Home Security System could be fitted to your home!

Three Months FREE Monitoring
Right now, Rendin Alarm Company if offering Three Months FREE Monitoring when you purchase and have us install a qualifying alarm system. Please call us at (610) 544-5755 for details! To learn more, visit our Services Page. Please Follow us on FaceBook.