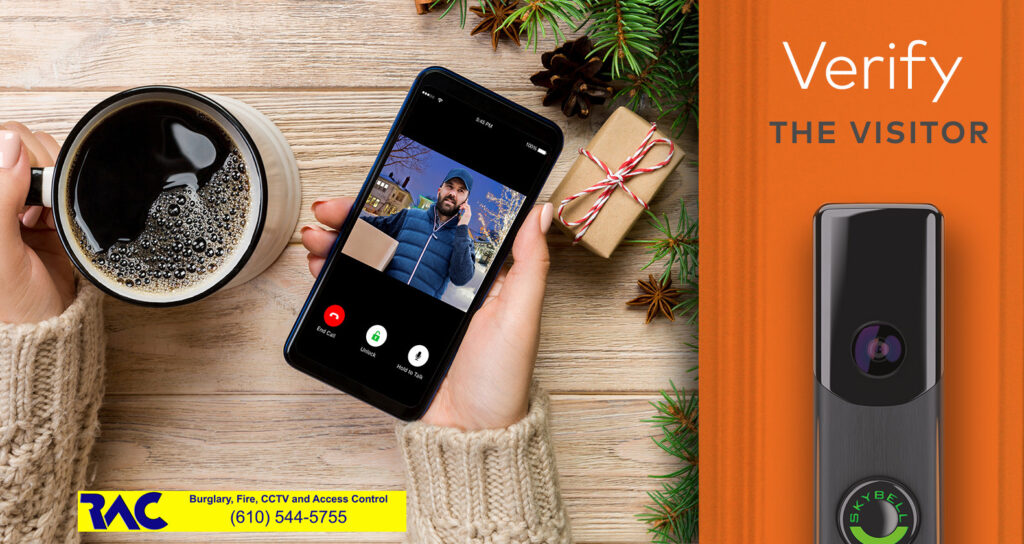 You can help stop package thieves with Rendin Alarm's Help!
During this pandemic, people are ordering goods online more than ever. This creates opportunities for more doorstep package thefts. Rendin Alarm wants to share a few ways you can help stop package thieves by using our services.
Step#1: Verify Your Delivery

You'll know your package is here when the delivery driver rings your doorbell camera, triggering an alert on your smartphone. Open your Alarm.com app for a live video view of the driver, then tap the microphone button to say hello.
Step #2: Direct Your Delivery
Once you've spoken to the driver to verify them, ask them to leave the package inside and close the door afterwards. Now, unlock the door from the same screen in used with your doorbell camera app. This action can disarm your security system too.
Step #3: Secure Your Door
Once the delivery driver closes your door with your package safely inside, use your SmartPhone app to lock up again. As a final touch, re-arm your security system to ensure that your home is protected for the rest of the day.
Smart Home Technology
There's a lot more to smart home technology than stopping package thieves. Find out what Rendin Alarm in Morton, PA can do to help your secure and automate your home.
If you're interested in SmartHome Technology, Doorbell Cameras or any form of security systems for your home or office, contact Rendin Alarm today! As we emerge from the pandemic, you can feel safe about going out, Fell safe about your home while you are out! Let's stop package thieves together! Rendin Alarm – ALWAYS keeping you, Your Family and your Businesses safe!

Please call us at (610) 544-5755 for details! To learn more, visit our Services Page.  Please Follow us on FaceBook.