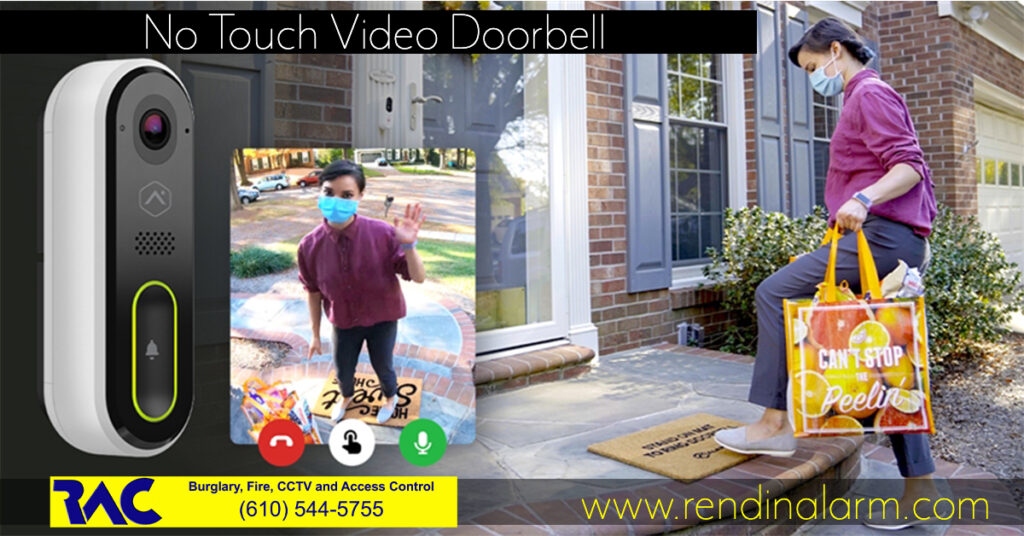 Protection and Access with a Touchless Video Doorbell
Why do you need a Touchless Video Doorbell? We're spending more time at home and our front doors are busier than ever. Could you use a smarter, safer way to keep track of who's coming and going?
Help is at hand—and it's hands-free. Meet the Touchless Video Doorbell from Rendin Alarm Company.
Whether you're on the go, at work, or on the couch, you'll always know when someone's at your door—even when they don't ring the bell.
Our doorbell's exclusive touchless technology recognizes when a person stands on your doormat, and sends you a mobile alert. Just tap the alert to see, hear and talk to your visitor through your app, from wherever you are.
See and hear who's at the door
You can see who's at the door instantly by opening your doorbell's live video feed. Its HD vision, HDR and night vision technology ensure you'll have a clear view while you talk to your visitor over two-way audio.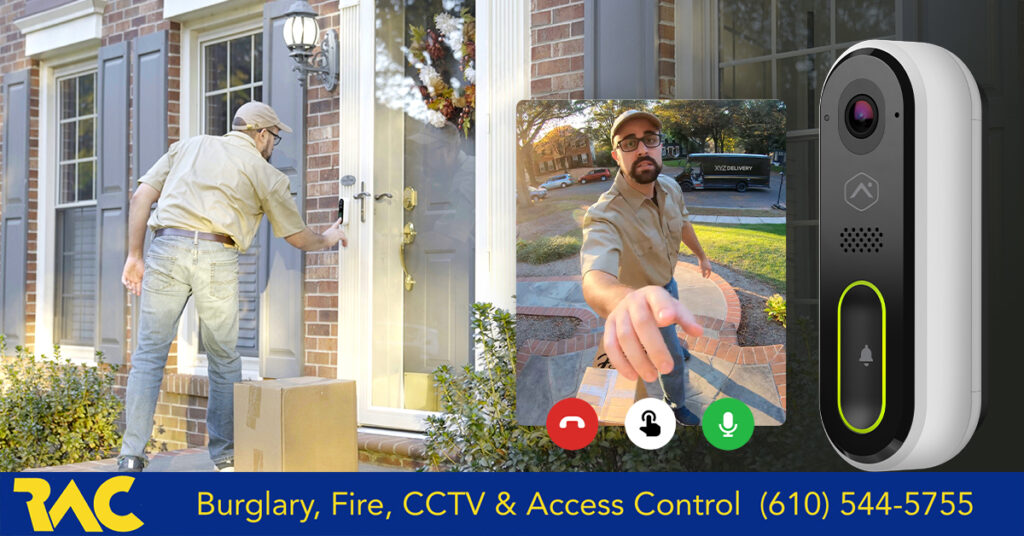 Stay aware with fewer interruptions
Our video doorbell uses video analytics to detect and alert you to people at your door. You'll always know when someone's there, but you won't have to see alerts caused by animals or vehicles.
Unlock your door's potential
When a visitor calls, you can adjust your porch lights, lock or unlock the front door, open and close your garage, or arm or disarm your security panel—all from your doorbell call screen.
Find Out More
Rendin Alarm is ready to protect your entire Family, Home or Business.
If you are interested in Smart Alarm Systems for Your Home or Business, please call us at (610) 544-5755 for details! To learn more, visit our Services Page. Please Follow us on FaceBook.
We will ensure your Home, Family of Business are safe and secure!
Thank You!