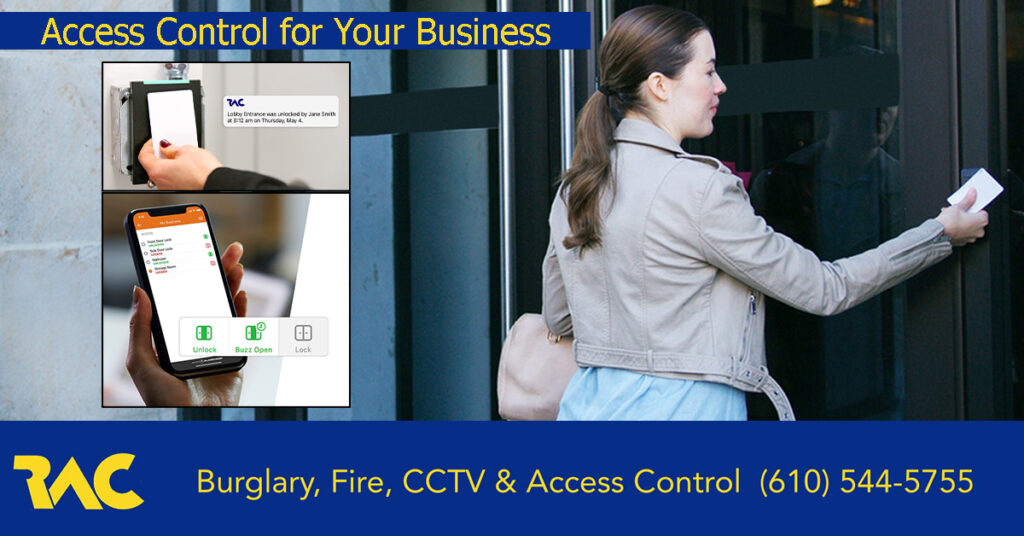 Rendin Alarm's Keypad Entry for Businesses
Rendin Alarm's cloud-based access control and Keypad Entry for Businesses combines intuitive user management with a seamless alarm and video integration. Whether you're a small business with one door or a large multi-location operation with hundreds of doors, we've got you covered.
Smarter Access Control: Does your business still rely on keys, or a complicated standalone access solution? Our commercial access control technology seamlessly integrates into our unified, cloud-based security platform.
Simplified access management
Add or remove access users and cards in seconds from either the Alarm.com mobile app or website. Bulk-add hundreds of users at once or set cards to automatically deactivate on a certain date in real time.
Mobile lock control
Lock, unlock, and buzz doors open from anywhere using the mobile app or website. Easily add and revoke mobile lock control permissions to ensure your property is secure and the right people have access when they need it.
Automation rules, schedules, and alerts
Reduce false alarms with flexible automation rules and schedules. Automatically disarm the alarm when the first employee badges in for the day and have them double tap their card to arm on the way out the door.
Seamlessly integrated video
Jump straight from an access history event to the corresponding video with one tap. Receive video doorbell calls and buzz open the door right from the video call screen to let someone in remotely.
Rendin Alarm Services
If you're interested in SmartHome Technology, Keypad Entry, Doorbell Cameras or any form of security systems for your home or office, contact Rendin Alarm today! As we emerge from the pandemic, you can feel safe about going out, Fell safe about your home while you are out! Let's stop package thieves together! Rendin Alarm – ALWAYS keeping you, Your Family and your Businesses safe!
Please call us at (610) 544-5755 for details! To learn more, visit our Services Page. Please Follow us on FaceBook.