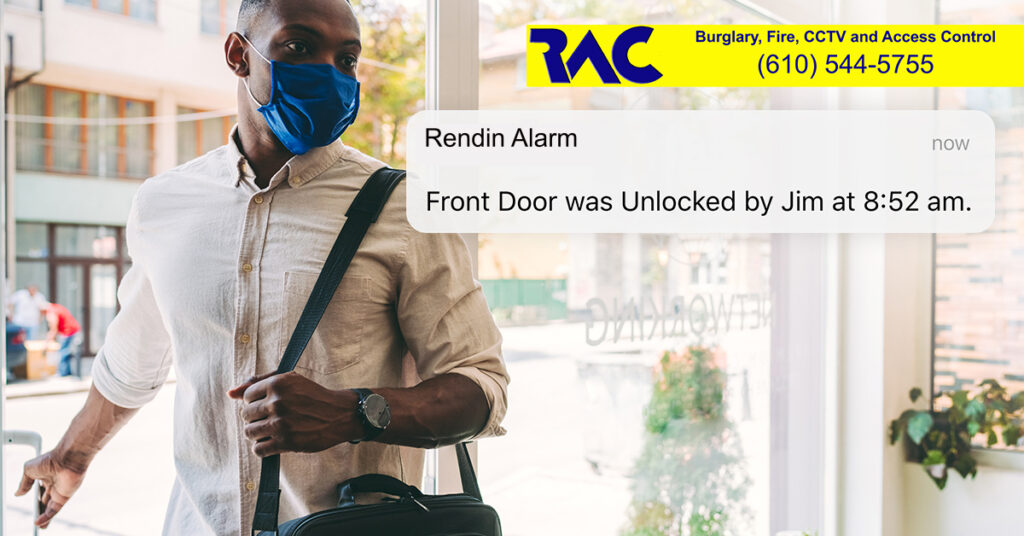 Ensure Your Business Alarm Holiday Protection is in Place
When closed for the Holidays you want to make sure your Business Alarm Holiday Protection is working. Most people think of the holidays as a time to relax and unwind—but for many business owners, it's the most stressful time of the year. At Rendin Alarm in Folsom, Pa we will ensure your business is protected.
Nearly 20% of all retail sales happen in November and December, which means that the holidays are make-or-break time. There's no shortage of extra work, from hiring seasonal staff to managing employee vacation time to stocking up on holiday inventory. And, as if that weren't enough, there's the pandemic to contend with.
Rendin Alarm for Business can help you make things a little easier.
Make Holiday Staffing a Snap
Retail stores alone add upwards of half a million temporary workers every holiday season. That's a lot of user codes to update.
Whether you're a mom and pop operation that needs to onboard a few new employees, or a regional chain that needs to bulk-add hundreds of users, our platform makes it quick and painless. You can even set your codes or access cards to expire automatically when they're no longer needed, giving you more time to spend with your family once the rush is over.
Keep Customers and Employees Protected
On top of the usual seasonal activity, business owners are responsible for keeping employees and customers safe in the middle of a pandemic this year, with an array of constantly shifting local and state rules to navigate.
Our innovative platform can help you regain some control over this stressful situation. You can buzz in vendors and customers remotely, monitor live video to ensure that employees are keeping their masks on, and check access logs to ensure that your cleaning crews are hitting all the places they're supposed to, while minimizing unnecessary contact by managing things remotely through your mobile app or web dashboard.
Keep Tabs on Your Operations from Anywhere
While some companies are taking on new staff for the holidays, others are running on skeleton crews so that employees can take holiday leave. Rendin Alarm's integrated video, intrusion, access control and temperature monitoring dashboard ensures that you can keep tabs on your business from anywhere, which becomes even more valuable when you're a few employees down.
Find Out More
Rendin Alarm is ready to keep you safe for the Holidays. We are ready to protect your entire Family, Home or Business as well!
If you are interested in Smart Alarm Systems for Your Home or Business, please call us at (610) 544-5755 for details! To learn more, visit our Services Page.  Please Follow us on FaceBook.
We will ensure your business alarm holiday protection is intact!
Thank You!